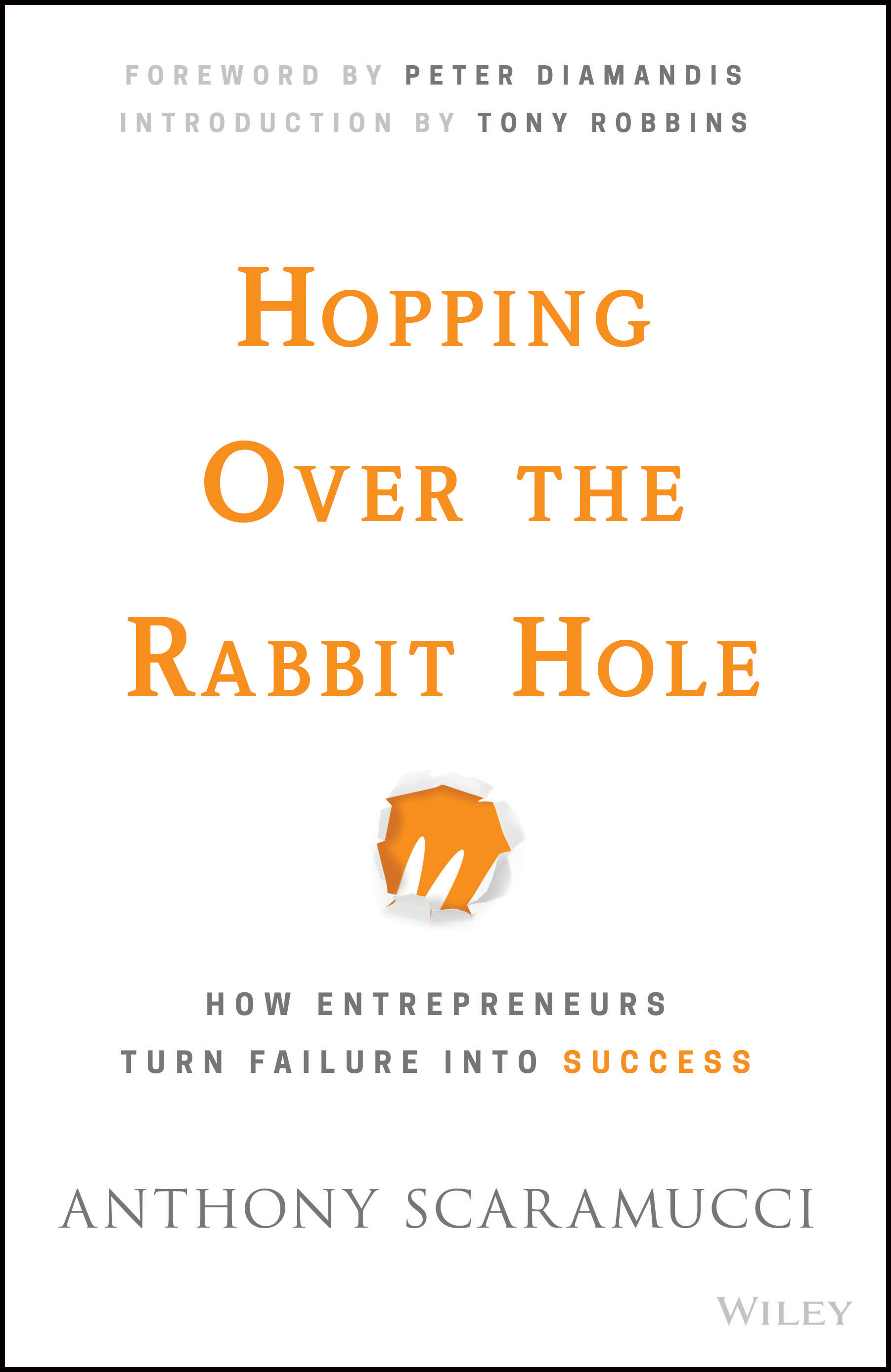 Growing up on Long Island, young Anthony Scaramucci had only one dream: to own his own company. In his book, Hopping Over the Rabbit Hole: How Entrepreneurs Turn Failure into Success, Scaramucci, a hedge fund manager and conservative TV personality, recalls his success in building up his Long Island Newsday paper route through hard work and creativity. He would, for example, get free newspapers from his managers and deliver them to houses that did not subscribe, then follow up with a visit the following day, asking the "nice ladies at the door" if they enjoyed the free paper and would like to subscribe. They often did.
---
Sign up for our Executive Book Alert newsletter to get reviews of new releases every month!
---
As Scaramucci explains, he enjoyed receiving the money from the paper route, but his pleasure in building up his route was about much more than money. "I felt proud," he writes. "Proud of my accomplishment. Proud that I was doing something that served people. Proud that I made people happy." Yes, he liked the money, he continues, "but more than anything, I loved the sense of pride I felt in building something. Of hustling day-in and day-out to earn my keep. Of being my own boss."
An Entrepreneurial Blueprint
In Hopping Over the Rabbit Hole, Scaramucci combines colorful and well-described biographical details with how-to advice drawn from the stories that end each chapter. The result is a solid overview of attitudes and approaches that can help entrepreneurs succeed.
The chapter called "An Entrepreneurial Blueprint," for example, ends with four valuable pieces of advice:
Don't spend money on the wrong things. Scaramucci describes visiting the offices of a new investment company at the request of a mutual friend. The founder of the company, a highly respected bond trader, leads Scaramucci on a 40-minute tour of the sumptuous offices, with long discussions about the furniture and art collection. When Scaramucci returns to his own offices, he warns his friend that the bond trader will be out of business in one year.
Click here to continue reading to find out the other 3 pieces of advice.